Inquiries that we get asked a lot about: from design process to payment methods to website maintenance. Question not answered here? Contact us!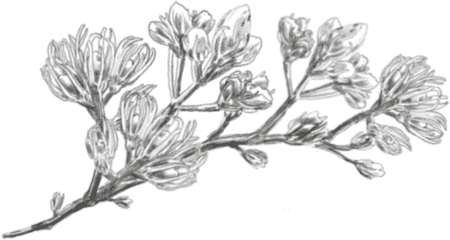 What platform do you design for?
Currently, we only design for the WordPress content management system (CMS). Fun fact: around 810 million websites use WordPress. That's 43% of ALL websites!
What services do you offer?
We offer branding and WordPress website designs for people. Our branding suite include business logos, brand guidelines, social media graphics, book cover design for both print and ebook and other book graphics. For our full suites, it is a combination of our branding suite and WordPress website design. We create informational business websites, book author websites, e-commerce websites, directory listing websites and learning management systems websites that we marry with your brand strategy. Lastly, for our à la carte suite, our services include WordPress website maintenance, social media graphics and media kits.
What is your payment policy and what are your payment methods?
Currently, we only accept payments through Wise. You will receive a Wise invoice prior to project start: full payment upfront for à la carte options or a 50% initial payment for branding and full suite projects, both non-refundable. The other half of the payment invoice will be sent and should be settled before submission of branding deliverables or website launch.
What is your typical turnaround time?
Branding takes around 3 to 4 weeks to create. WordPress websites take around 8 to 12 weeks to make and install on the live site. E-commerce website designs take a bit longer, around 10 to 14 weeks. These project time frames will vary due to client response times, number of revisions, additional content, etc.
Do you offer domain name management and hosting services for websites you design?
Yes, we offer domain name management and hosting services to make managing your online presence less of a hassle! For inquiries about this service, contact us.
What if I need help maintaining my website?
We have two WordPress maintenance bundles you can choose from: semi-annual and yearly plans are available for your convenience. This service includes theme & plugin updates, WordPress version update (if available), database optimization, monthly site backup, security monitoring and monthly half hour credit for small tweaks. Get a free month when you choose the yearly plan!
If I avail your WordPress maintenance service, what schedule will be followed?
An initial, free maintenance run will be scheduled within 48 hours of payment. Succeeding maintenance runs will be during the first of the month. First invoice will be sent and must be settled ASAP. Succeeding invoices will be scheduled during the 15th of the month your maintenance care package expires.
Does my half hour credit for maintenance plans roll over if unused?
No. Unused half hour credits each month do not roll over into the next month.
Will the cost of my domain, SSL and hosting remain the same year after year?
Domain, SSL and hosting fees can change by the year, depending on the prevailing price at the time of your renewal. The difference from the original price is usually marginal. Increased costs will be reflected on your annual Wise invoice.
I don't see what I need on your rate kit. Can you create a custom package for me?
All our services can include whatever you need for your brand and/or website. We always try to accommodate budget and schedule where possible.
Do the WordPress themes you design work for WordPress.com-hosted websites?
You cannot use our WordPress themes on a WordPress.com website. Custom WordPress themes will only work on self-hosted WordPress installations (the platform is downloadable for free from WordPress.org). As for help in transferring from WordPress.com to WordPress.org, please contact us for more info.
Will I need to provide my log-in details?
Yes, we will ask for your log-in details for purposes of installation after the theme has passed your final approval. We usually require your WordPress dashboard login and access to your FTP/cPanel. We strongly advise clients to change their password to something temporary before giving it to us. You can change it back once we're done with the installation. You can read more about our confidentiality policy at our Terms & Conditions page.
Do you offer phone support?
While we appreciate that some people prefer to talk over the phone, we do not offer phone support at this time. All of our communication is handled via email or through our social media channels in the form of private and direct messages.
Our experience has shown that design projects are done faster and more efficiently if all communications go through our main email. This allows us to keep extensive history of each customer's inquiries and issues, and provide personalized support based on the customer's specific needs and requirements.